Geisel Award 2018
Geisel Award 2018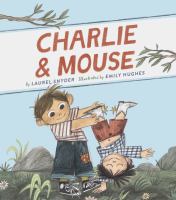 2018 Geisel Award - Winner
Charlie and Mouse, two young brothers, enjoy a day out together, attending an imaginary party and collecting rocks.
2018 Geisel Award - Honor
A dog enjoys barking at a cat, a bee, and especially squirrels in this easy-to-read book.
2018 Geisel Award - Honor
In this mystery, Kayla's dog King is accused of eating treats that she baked for her friend's puppy. In five chapters King displays his sleuthing talents to track down the culprit and vindicate himself Full-color illustrations combine with declarative sentences to assist readers in decoding complex vocabulary for a successful reading experience.
2018 Geisel Award - Honor
In this sequel to "Duck, Duck, Porcupine," the hilarious trio continue their antics with LittleDuck saving the day every time. The graphic novel format with its speech bubbles and bold illustrations supports newly independent readers, with each story functioning as a standalone.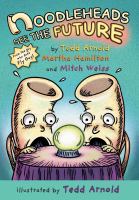 2018 Geisel Award - Honor
Inspired by folktales about fools from around the world, brothers Mac and Mac Noodlehead exasperate Uncle Ziti, are fooled by their friend Meatball, and make a garden for their mother.
2018 Geisel Award - Honor
Snail and Worm's gentle friendship and support of one another in these humorous and charming stories will delight readers. The seamless introduction of consonant blends and vowel diagraphsexpands new readers' abilities.