Caldecott Medal
Caldecott Medal
2011 Caldecott Medal - Honor
Chronicles the life of Dave, a nineteenth-century slave who went on to become an influential poet, artist, and potter.
2011 Caldecott Medal - Honor
Little Red Chicken wants Papa to read her a bedtime story, but interrupts him almost as soon as he begins each tale.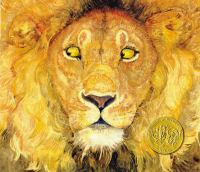 2010 Caldecott Medal - Winner
In this wordless retelling of an Aesop fable, an adventuresome mouse proves that even small creatures are capable of great deeds when he rescues the King of the Jungle.
2010 Caldecott Medal - Honor
Pictures and rhyming text celebrate a family's day spent going to the beach, shopping at the market, eating at a restaurant and spending the evening with the rest of the extended family.
2010 Caldecott Medal - Honor
Nature displays different colors to announce the seasons of the year.